Courses Taught:
Science and Alabama History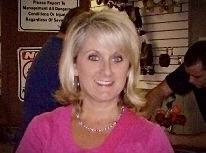 I was born and raised in Mobile.
I have been married for 25 years and I have three children; ages 24, 20, and 15.
I graduated from the University of South Alabama with degrees in Elementary and Early Childhood education. I have been teaching at Castlen for many years; 11 years in 1st grade and 6 years in 4th grade. I love teaching science and Alabama history. Some of my hobbies are reading, being outdoors, cleaning, and cooking. I absolutely love animals: I have 5 dogs and 4 cats.